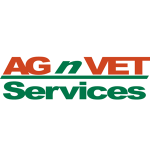 Website AGnVET Services
ARE YOU A GRADUATE AGRONOMIST LOOKING TO JOIN A DYNAMIC AND PROGRESSIVE ORGANISATION?
WE ARE SEEKING RECENT GRADUATES WITH DRIVE AND ENTHUSIASM TO JOIN OUR FIELD SERVICES TALENT POOL.
AGnVET Services is an Australian owned leading independent agribusiness, providing rural supplies and services. Established in Forbes, NSW in 1915, today we have over 60 branches and 100 specialist advisors in agronomy and animal health, strategically located throughout Queensland, New South Wales, Victoria and Tasmania through various locally branded businesses providing local and innovative services to our clients.
These iconic brands include AGnVET Services, IK Caldwell, AGnVET Agribusiness and specialist water and irrigation business Darling Irrigation.
You will be supported by our experienced agronomists and field services team to develop the skills to provide growers with the latest in agricultural technology including a diverse range of crop protection products, seed, fertiliser and plant nutrition services; providing advanced agronomic advice and solutions.
As a member of the agronomy team you will support new and established clients to develop business opportunities through sound agronomic practices. A successful field service team will provide support to keep abreast of new ideas and technologies.
You must be a recent graduate with tertiary qualifications. You will be motivated and driven, willing to learn and with a keen interest in agricultural production and technology.
If you want to hear what being a part of the AGnVET Agronomy team means to you, and you think you have the necessary skills, we want to hear from you.
For confidential enquiries please contact People & Culture on 0436 917 663.
Applicants must be an Australian Citizen or Permanent Resident.