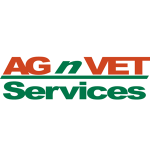 Website AGnVET Services
DO YOU WANT TO JOIN A DYNAMIC AND PROGRESSIVE ORGANISATION?
WE ARE SEEKING INDIVIDUALS WITH DRIVE AND ENTHUSIASM TO JOIN OUR CUSTOMER SERVICE TEAM TALENT POOL
AGnVET Services is an Australian owned leading independent agribusiness, providing rural supplies and services. Established in Forbes, NSW in 1915, today we have over 60 branches and 100 specialist advisors in agronomy and animal health, strategically located throughout Queensland, New South Wales, Victoria and Tasmania through various locally branded businesses providing local and innovative services to our clients.
These iconic brands include AGnVET Services, IK Caldwell, AGnVET Agribusiness and specialist water and irrigation business Darling Irrigation.
As a Customer Service officer in an AGnVET branch team you will be experienced in customer service with knowledge of agricultural products and services.
You must be able to deliver consistently high levels of service to customers and build excellent customer relationships.
You will have the ability to approach and assist all customers in store and over the phone by asking relevant questions to provide suitable solutions and coordinate product ordering as needed. You will also monitor stock levels and assist with stock control by using the Pronto system.
You will be motivated, have great communication and problem-solving skills, adaptable to change and have effective interpersonal skills.  You will also be required to have a forklift licence or the ability to obtain one.
If you want to hear what being a part of the AGnVET Services team means to you, and you think you have the necessary skills, we want to hear from you.
Applicants must be an Australian Citizen or Permanent Resident.