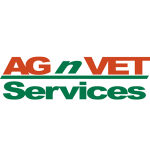 Website AGnVET Services
Excellent opportunity to join our Field Services Team
Specialise in Broadacre Agronomy
Located in Narromine NSW
Competitive salary package + motor vehicle
About the role
AGnVET Agronomists provide advice on soils, plant nutrition, plant growth, insect, disease and weed management over a range of broadacre, pasture and summer cropping systems.
You will be supported by our experienced agronomists and field services team to develop the skills to provide growers with the latest in agricultural technology including a diverse range of crop protection products, seed, fertiliser and plant nutrition services; providing advanced agronomic advice and solutions.
About Life as an Agronomist at AGnVET Group
Our dynamic team of up to 80 agronomists work together to provide specialty agricultural services and advice, that supports our customers with a common goal of success. You will join our experienced agronomists and field services team to enable you to develop the latest in agricultural technology, providing advanced agronomic advice and solutions.
Your main responsibilities will be to:
Provide advanced agronomic advice and solutions to customers
Provide input into Agronomy strategies and planning by assisting store manager and Agronomists
Support key customer management by assisting in the development of business plans for new customers
Communicate with key suppliers and develop demonstration sites.
About you
You must be a recent graduate or about to graduate with tertiary qualifications. You will have strong communication and problem-solving skills, adaptable to change and have effective interpersonal skills, with a keen interest in agricultural production and technology.
We are seeking people who are passionate about developing their technical, management and leadership potential. Your demonstrated participation and leadership through extra-curricular activities will also give you an advantage.
About AGnVET
AGnVET Services is an Australian owned leading independent agribusiness, providing rural supplies and services. Established in Forbes, NSW in 1915, today we have over 70 branches and 100 specialist advisors in agronomy and animal health, strategically located throughout Queensland, New South Wales, Victoria and Tasmania through various locally branded businesses providing local and innovative services to our clients.
What's on offer
You will receive a competitive salary package with fully maintained company vehicle. You will be provided with ongoing training and development as a key member of our Graduate Agronomy program.
Apply now
Your application should be addressed to the Field Service Manager, with your cover letter and resume, indicating your availability to start. You should address the criteria above (About You) in your application.
You must have the right to live and work in this location to apply for this job.