Full Time
This position has been filled.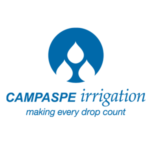 Website Campaspe Irrigation
Campaspe Irrigation is a dynamic and growing business specialising in water efficient on farm infrastructure solutions servicing the irrigation sector of northern Victoria. 
We are looking for an experienced Project Manager, that is hands on and solutions oriented to manage irrigation/construction projects in the $1M – $10M range. 
To be successful in this role you will have demonstrated experience in managing projects, staff, suppliers, contractors, purchasing, logistics and dealing with customers and authorities.
A sharp focus and attention to detail, great work ethic, excellent verbal and written communication skills and a 'can do' attitude are seen as necessary skills to excel in this role.
Knowledge of pump stations and pipelines will be an advantage, as will experience in hydraulics, design and Australian Standard construction contracts.
You will have the appropriate skills with spreadsheet and database programs, and project management software.
You will hold the safety and quality of each worksite as a top priority, working within the guidelines of our ISO certified safety, quality and environmental systems.
Your ability to work with minimal supervision, display a positive and self-motivated attitude and demonstrate sound problem-solving skills will have you well suited to this challenging role.
If this sounds of interest and you have the necessary skills and experience to excel in this role, you should contact Narelle Lindsay, Branch Manager on Ph: 03 5484 1619 or Mob: 0472 827 500.
Competitive market compensation will be offered to the successful applicant.
Applications close Wednesday October 10th.