Full Time
This position has been filled.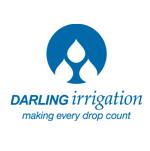 Website Darling Irrigation
Competitive base salary
Motor vehicle + mobile phone + laptop
Play a pivotal role in the growth of our business in Tasmania
Great opportunity for career growth.
About the Role
Lead the expansion and growth of multiple branch teams located in Launceston and Northern Tasmania. As a high performing business leader with knowledge of irrigation products and services, you will report directly to the Business Manager – Water.
You will be responsible for the management of all aspects of branch operations in the area, meeting financial goals and building excellent customer relationships.
Your main responsibilities will include:
Providing strong leadership and direction across branch teams
Creating collaborative branches where staff  know they are part of a strong team
Development and implementation of branch business plans
Achieving excellence in sales, profit, and operational targets/performance within the branches
Working as one Darling Irrigation team to support stock and logistics amongst the branches
Developing and maintaining strong customer relationships
Developing and managing local marketing and promotional activities
Championing safety and compliance requirements.
Benefits
Our team is energetic, dynamic and results driven – for your hard work we have the following on offer for you!
Competitive Base Salary
Fully maintained motor vehicle + laptop + mobile phone
Flexible work arrangements
Opportunities available for you to develop your career pathway.
Key Skills & Experience
You will have the ability and experience to:
Develop and lead collaborative, high-performing teams
Be commercially astute with proven ability to identify opportunities for growth
Develop and maintain exceptional relationships with customers.
You will also be able to demonstrate that you:
Are strongly motivated to succeed
Have great communication, interpersonal and problem-solving skills
Are adaptable to change and resilient under pressure.
You must have the right to live and work in this location to apply for this job.
About Us
Darling Irrigation is a recognised leading independent provider of irrigation products and services in Australia.  We provide innovative, sustainable and mutually profitable water solutions.  The business offers a retail network, service departments and project installations across a broad spectrum of the irrigation sector supported by 7 locations throughout NSW, VIC & TAS.
Darling Irrigation is a wholly owned subsidiary of the AGnVET Services Group, an Australian owned independent agribusiness, providing rural supplies and services for over 100 years to the agricultural community.
Apply Now
If this role sounds of interest to you and you want to work with a leading Australian independent agribusiness, we are keen to speak to you.
Apply with you cover letter and resume using the link below.
The AGnVET Services Group thanks all applicants.  However, only those to be interviewed will be contacted.