Temporary
This position has been filled.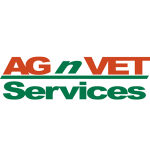 Website AGnVET Services
Available Disciplines:
Broadacre Agronomy | Horticulture | Animal Health | Agribusiness
Locations:    
Various (mainly Wagga Wagga based, but will be required to travel broadly in NSW & VIC)
Applications are open now and close on 30 November 2021.
About Us
AGnVET Services is an Australian owned independent agribusiness, providing rural supplies and services.
Established in Forbes NSW in 1915, today the AGnVET Services Group has over 60 branches and 100 specialist advisors in agronomy and animal health.  We are strategically located throughout the Eastern States with locations from as far north as Ayr in North Queensland to Launceston in Tasmania.
Our iconic brands include AGnVET Services, IK Caldwell, Wheelhouse Group, AGnVET Rural and specialist water and irrigation business, Darling Irrigation.
A leader in agribusiness, AGnVET provides a diverse range of products and services in the industry today.  These products and services are brought to life by talented and hardworking people who are passionate about the agricultural industry.  All of which makes us a rewarding employer in our field.
AGnVET offers diverse careers across Agronomy, Animal Health, Merchandise, Customer Sales, Insurance, Real Estate, Water Management and Irrigation, Livestock Marketing, Grain Trading and Business Administration.
As a valued member of the AGnVET Team, your career development will include training, diverse experiences, exposure and knowledge across various areas of our agribusiness and agricultural markets.
Our 12 Week Work Placement Program – 2022
AGnVET Services are offering positions in our CSU 4th Year Placement Program commencing May 2022.
Running over 12 weeks, our Program is especially designed to accelerate the learning and acquisition of essential breadth of field, branch and business skills and knowledge, through both coaching and hands-on experience. We aim to provide talented individuals an opportunity early in career to gain the foundations to become great future technical and business leaders.
There will be real and challenging assignments and while you will have support from our current experienced business & technical leaders, you will be expected to demonstrate your potential and deliver results.
Experiences will be tailored to match your personal development aspirations and needs, as well as continuing to develop your technical, management and leadership potential.
After successful completion of the program, you will be considered for suitable available roles.
About You
You are currently completing your 3rd year in Agricultural Sciences at Charles Sturt University and keen to gain a career opportunity in an agribusiness where you can apply and extend your learning through hands-on experience and exposure to roles in a successful enterprise.
You'll be a high achiever and thrive on learning and applying that to get the results you want.
Participating in our CSU 4th Year Placement Program will provide you with an unrivalled background as preparation for technical, management and leadership roles within AGnVET Services.
Interested?  Is this you?
We are seeking people that are passionate about developing their technical, management and leadership potential.
You will be motivated, have strong communication and problem-solving skills, adaptable to change and have effective interpersonal skills.  Your demonstrated participation and leadership through extra-curricular activities will also give you an advantage.
You're also a high performing undergraduate student who is participating in the 2022 Charles Sturt University 4th Year Placement Program.
Apply Now
In the subject line of your cover letter, please indicate your interested discipline(s) and if you have a location preference or restrictions;
Applications to include only one pdf document that includes a cover letter, resume and latest Academic Transcript;
Ensure your cover letter confirms you meet the selection criteria above and summarize why this opportunity matches your personal career plans and ambitions.
We look forward to receiving your application.